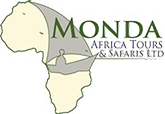 Coming soon!
Monda Africa Tours & Safari
Zanzibar
is planning to offer tailor-made tours and customized holiday destinations to and from
Morocco
and
Zanzibar
. We design your journey to explore the exotic culture and sights of a fascinating lands. You will experience a blend of traditional and modern that combine comfort and authenticity throughout both Morocco's and Zanzibar's greatest destinations...

Hotline/WhatsApp: +255 777 478 558
ABOUT
ZANZIBAR PACKAGES
DUBAI
BOOKINGS
ZANZIBAR FERRIES
Monda Africa Tours & Safaris Limited
P. O. Box 2008
Old Stone Town, Vuga Area
Zanzibar, Tanzania
Telephone/Fax : +255 24 2235434
Direct Contacts (Cellphone Numbers)
Attn Mr. Jabbir: +255 777 478 558
Attn Mr. Willy: +255 777 453 583
Email: info@mondatours.com

Follow

© Monda Africa Tours & Safaris Ltd. 2017